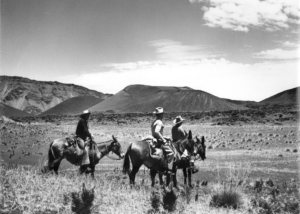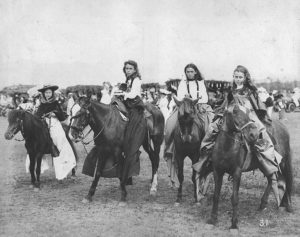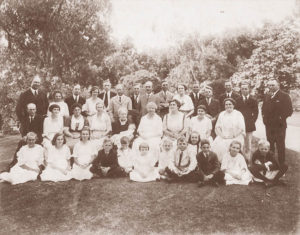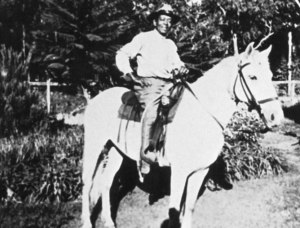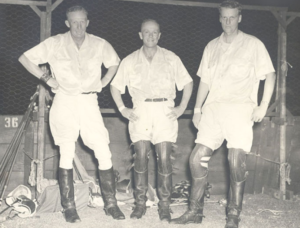 The history of Haleakala Ranch and Maui have long been intertwined. Many of today's upcountry Maui families are descendants of those who once worked for, or with, the Ranch.
On September 1, 1888, Haleakala Ranch was incorporated in the Kingdom of Hawaii during the reign of King David Kalakaua. Shortly following incorporation, Henry Perrine Baldwin, co-founder of Alexander & Baldwin, became a shareholder and invested substantially in the 33,817-acre Ranch, which included Haleakala Crater. H.P. was also elected as the Ranch's president.
Shortly after, the Ranch hired its first manager, W.F. Pogue, who would be assisted by New Zealander Louis von Tempsky. Within a short time, von Tempsky assumed the management role and the Ranch opened the island's first dairy, planted 10,000 trees, voluntarily fenced 7,000 acres as forest reserve to protect watersheds, and introduced polo to the Maui community.
As the Ranch moved into the 20th century, Harry Baldwin became the Ranch's president and his brother Sam succeeded von Tempsky as manager. In 1925 the two consolidated ranch ownership and built it into the enduring community institution it is today.
In 1927 the Baldwin brothers agreed to a land exchange that would allow the Territory of Hawaii to acquire Haleakala Crater from the Ranch to create Haleakala National Park. Because they understood the special nature of Haleakala, the family strongly supported its designation as a national park.
After Sam passed away in 1950, Harry's son-in-law, J. Walter Cameron, assumed ranch management. Eighteen years later Sam's son, Manduke, became the president. Manduke Baldwin was known for his prowess as a cattleman, having grown up on a horse riding alongside Ranch cowboys.
During the 1970s, the Ranch suffered from extended drought conditions and a tragic loss of cattle. Manduke retired in 1976 and was succeeded by his son, Peter D. Baldwin who would preside over the Ranch for nearly 25 years.
Under Peter's watch, with strong family support from his cousin Colin C. Cameron, the Ranch conveyed a conservation easement of 5,230 acres of pristine rainforest to the Nature Conservancy of Hawaii in 1983. Since then, the partnership has successfully preserved a rare habitat for many endangered native insect, plant and animal species. In 1991 the Ranch helped to establish the pioneering East Maui Watershed Partnership to protect Maui's main source of water. The Ranch also became a partner in the Maui Research & Technology Park in Kihei.
When Peter retired in 2000, the Ranch hired Willard "Buzz" Stluka, its first president from outside the Baldwin family. During his six-year tenure the Ranch became a member of Maui Cattle Co. and joined the Leeward Watershed Partnership to help protect 43,000 acres of land from Makawao to Kaupo.
In 2006 another non-family professional, Don Young, was selected as president. In the years since, the Ranch has perpetuated its deep commitment to ranching while expanding its conservation work through a robust web of public and private partnerships. The Ranch has added new ventures including agreements with tourism companies like Skyline Eco Adventures, leases to agricultural businesses, and commercial real estate investments to help subsidize land stewardship programs.
The Ranch's latest conservation work includes battling invasive species such as Axis deer, gorse and Madagascan fireweed, restoring native koa trees and protecting Nene habitat on Ranch lands. The Ranch is also helping to restore the Pu'u Pahu Reserve's 1,200-acre alpine shrub ecosystem as a buffer zone for Haleakala National Park.
In 2013 the Ranch celebrated its 125th Anniversary. Today Haleakala Ranch remains a family-owned business still guided by the values of Harry and Sam Baldwin.
The full history of Haleakala Ranch is detailed in John Harrisson's book Haleakala Ranch: Celebrating the 125th Anniversary (link to Amazon)
1888

Haleakala Ranch is incorporated in the Kingdom of Hawaii during the reign of King David Kalakaua

1890

Henry Perrine (HP) Baldwin invests substantially in the Ranch; expanded land holdings of 33,817 acres include Haleakala Crater; elected Ranch president and hires W.F. Pogue as first Ranch manager

1896

Haleakala Ranch opens the first dairy on Maui

1898

New Zealand-born Louis von Tempsky succeeds Pogue as Ranch manager

1900

Louis von Tempsky introduces polo to Maui

1905

10,000 trees planted including Eucalyptus, Monterey cypress and more

1906

Haleakala Ranch voluntarily fences 7,000 acres at Waikamoi as forest reserve to preserve rainfall patterns and protect watersheds

1909

Ralph Hosmer and Haleakala Ranch initiate experimental timber tree plantings that can still be seen in Hosmer's Grove today

1911

Harry A. Baldwin is named Ranch president

1916

Samuel A. Baldwin, Harry's brother succeeds von Tempsky upon his retirement

1924

Haleakala Ranch begins growing pineapple for California Packing Company

1925

Ranch ownership is consolidated to brothers Harry and Sam Baldwin

1927

Haleakala Ranch deeds Haleakala Crater to the Territory of Hawaii in exchange for land in Kamaole and Kihei to enable establishment of the national park

1929

Pineapple operations are spun off to Maui Pineapple Co.; experimental cashew and pecan trees planted

1934

Manduke Baldwin (Sam Baldwin's son) named Ranch manager

1946

Sam Baldwin named Ranch president following the death of his brother Harry

1950

Sam passes away and J. Walter Cameron is named Ranch president

1965

Ranch and dairy operations separate; the Ranch donates land in Keokea for a park to honor Chinese revolutionary Dr. Sun Yat-Sen

1968

Manduke Baldwin becomes Ranch president

1970

Ranch suffers loss of cattle due to extended drought conditions

1976

Peter D. Baldwin succeeds his father Manduke as Ranch president

1980

The Ranch places 5,000 acres of native forest watershed in Waikamoi into perpetual conservation easement to be managed by The Nature Conservancy; Haleakala Ranch becomes a partner in the Maui Research & Technology Park in Kihei

1988

Haleakala Ranch celebrates its centennial anniversary

1989

Dr. Sun Yat-Sen Park in Keokea is dedicated to commemorate the Chinese revolutionary with Maui ties

1991

Haleakala Ranch joins East Maui Watershed Partnership to protect 100,000 acres of forest habitat and Hawaii's largest single source of water

2000

Peter Baldwin retires as Ranch president and is succeeded by Willard "Buzz" Stluka, the company's first president from outside of the Baldwin family

2002

Haleakala Ranch becomes a member of Maui Cattle Company; Skyline-Eco Adventures opens the nation's first zipline tour on Ranch land

2003

The Ranch joins Leeward Watershed Partnership to help protect 43,000 acres of land from Makawao through Ulupalakua to Kaupo

2006

Don Young succeeds "Buzz" Stluka as Ranch president; a multi-species grazing program is implemented to promote healthy, diverse forage and to manage invasive plant species and conservation efforts are expanded

2011

The Ranch set aside 5 acres of land out in Waiopai to establish a Nene refuge, which is managed by the Hawaii Department of Forestry and Wildlife.

2013

Haleakala Ranch celebrates its 125th Anniversary by planting native plants in a Commemorative Grove

2015

The Ranch completed a fence project, Pahu Reserve, which protects approximately 1,200 acres of native sub-alpine shrublands from 6,000' to 8,000' elevation