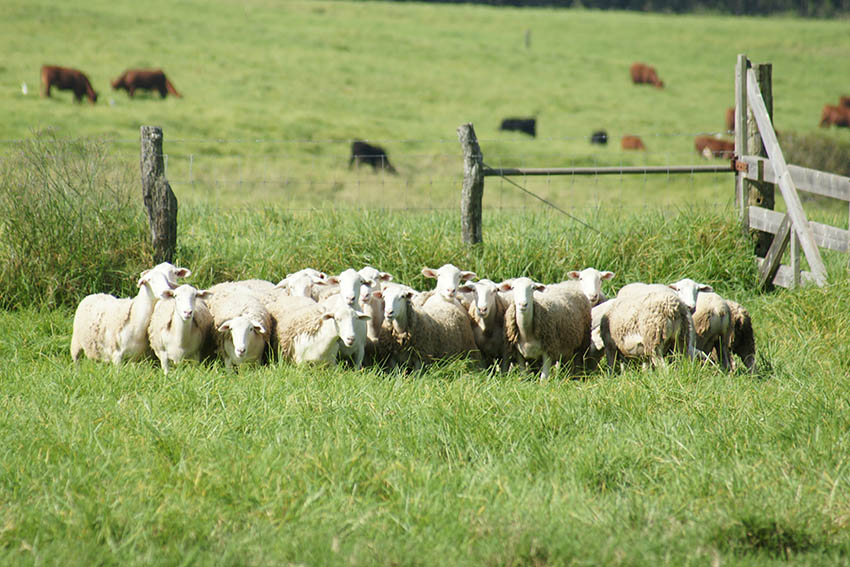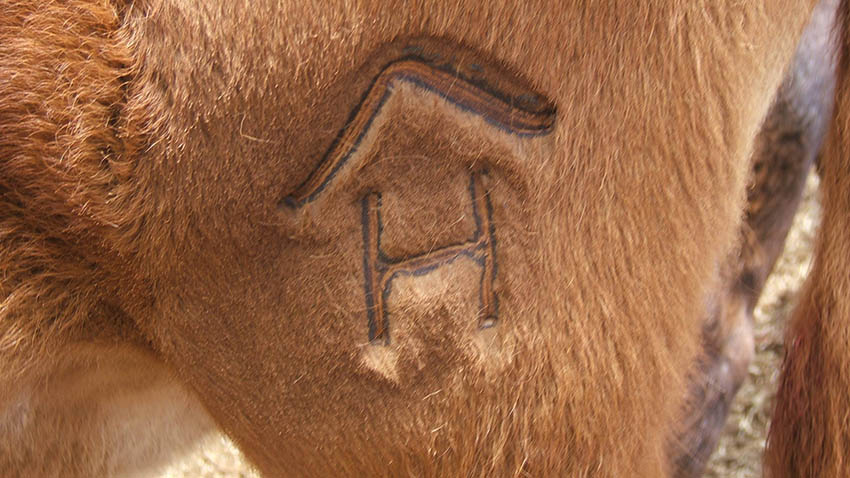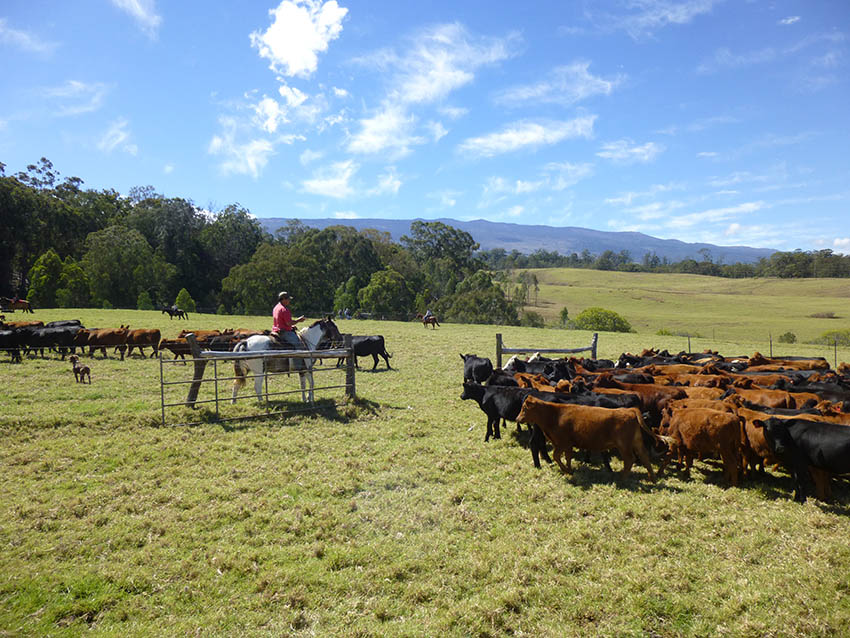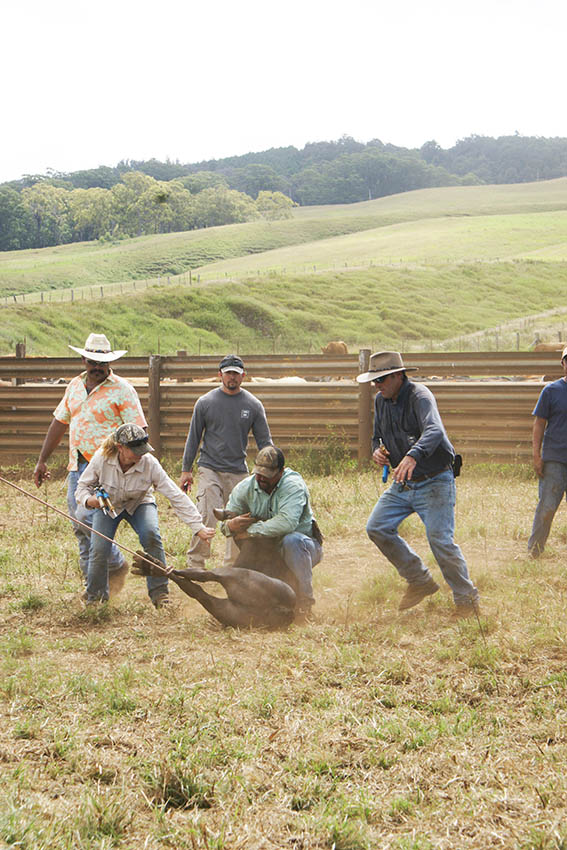 Ranching
Ranching began in Hawaii in 1793 when Captain James Vancouver gifted Kamehameha with six black longhorn cows and a bull. Honored by such an exotic gift, Kamehameha declared the cattle "kapu" or protected. By the mid-1800's thousands of wild cattle roamed Hawaiian lands. Following the Great Mahele (land division) of 1848, cattle ranching grew into a viable industry.
Haleakala Ranch's primary business has always been cattle. Cattle numbers have fluctuated over the years, depending upon drought and market conditions, ranging between 2,000 and 5,000 head. A wide variety of cattle breeds have grazed ranch pastures since 1888, but today's herd of 2,000 is composed mostly of Black and Red Angus. Flocks of sheep and goats also cycle through the pastures to help curtail invasive plants like gorse and fireweed.
Haleakala Ranch cattle are grass-fed and pasture-raised without antibiotics or added hormones. Haleakala Ranch beef is marketed under the Maui Cattle Company brand, found in local markets island-wide.
---
Paniolo
By 1832 wild cattle roamed Hawaii island and Kamehameha II needed outside expertise to help bring them under control. He invited vaqueros, Mexican cowboys from California, to help domesticate the unruly animals. Vaqueros spoke Español, a word that Hawaiians mispronounced as paniolo. The immigrant cowboys taught Native Hawaiians the arts of horsemanship, cattle-handling, rope and saddle-making. They also taught lessons on their Spanish guitars that would evolve into kihoalu or the distinctive sound of the Hawaiian Slack Key Guitar.
Over time the original Hawaiian paniolo would teach their cattle skills to others. In addition to names like Manoa, Holomalia, Makalii, Poouahi, Kailipalauli and Kahua, Haleakala Ranch has had Portuguese paniolo named Amoral, Freitas, De Rego, Ventura, Abreu, Caires, Medeiros, Pacheco, Rodrigues, and DeCoite; Japanese paniolo named Sakamoto and Ishikawa; and African-American paniolo named Benny and Benji Rollins. Haleakala Ranch paniolo and workers have helped to build today's multicultural Maui.