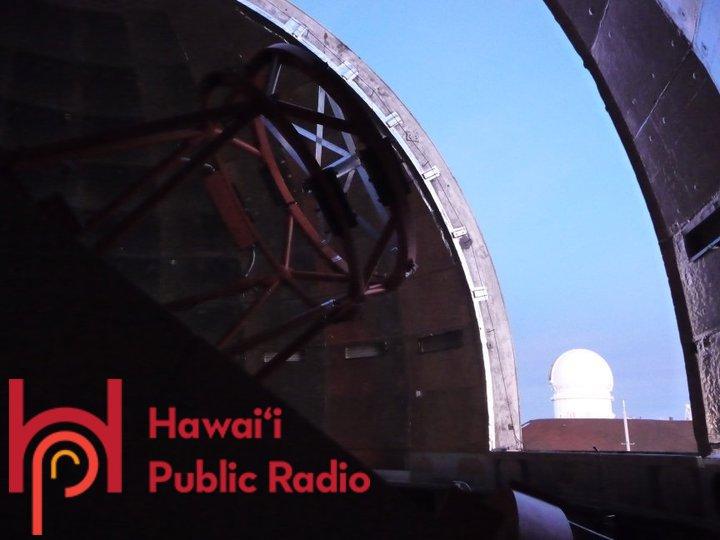 Look up on a clear night in Upcountry Maui, and you can see the stars stretching forever against the black sky. Without light pollution from urban development to interfere, spotting planets and constellations is just a matter of knowing what you're looking for.
Haleakala Ranch has always aimed to preserve these open vistas through conservation of open space, a value, which Hawai'i Public Radio shares. From November 2018 to November 2019, Haleakala Ranch has partnered with HPR to underwrite its "Stargazer" program, helping viewers to understand our always-changing island skies.
The weekly program, which airs every Monday, features veteran radio host Dave Lawrence and astronomer Christopher Phillips as they share the celestial events to look out for during the upcoming week. "Stargazer" also taps into the teams of researchers working at the Mauna Kea summit and observatories around the world. Recent program topics have included "Distant Evolving Galaxies," "An Asteroid Rendezvous Mission," and "A New Planet-Hunting Telescope."
Throughout the week, "Stargazer" vignettes are also featured on regular HPR programs: HPR-1 "Morning Edition" at 5:42 a.m. and 7:42 a.m., "All Things Considered" at 4:30 p.m., "The Conversation" at 11:35 a.m., and HPR-2 "Classical Pacific" at 5:06 p.m.
Hawaiʻi Public Radio, KHPR 88.1, was founded in November 1981, and has steadily increased its coverage over the years. Today, approximately 195,000 people listen to HPR programs every week, and thanks to listener support, HPR has been able to keep its statewide network operating in the black.
Haleakala Ranch and Hawaiʻi Public Radio share a common goal of helping people understand and appreciate the importance of our natural environment and these islands where we live—and looking up to the stars is a great place to get started!